Slutty S'mores Oreo Brownies
Welcome to Our website Qacico.Com Quickly browse thousands of our professionally tested recipes for any and every occasion. Please find and share everyday cooking inspiration on Our website food recipes. All recipes was tested recipes to choose from, so you're sure to find the perfect dish.
DELICIOUS RECIPES
How To Make Delicious Food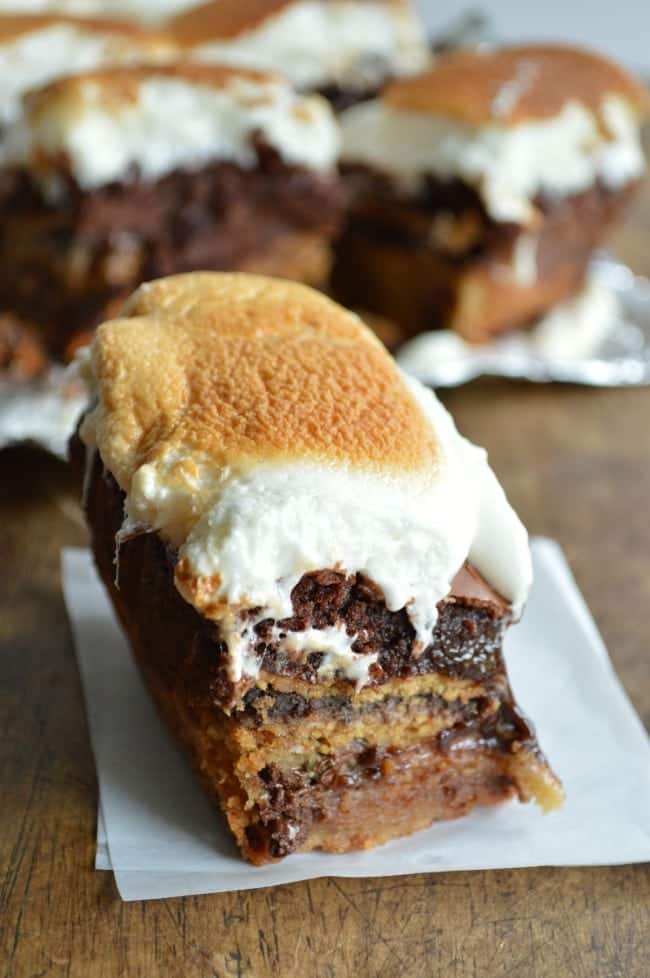 Intensely rich brownies with a chewy chocolate chip cookie bottom, a layer of S'mores Oreos, and toasted marshmallows on top
Instructions
Line a 9 X 9 square baking pan with foil or parchment paper. Generously butter the paper. Preheat the oven to 325F.
Press the Chewy Salted Chocolate Chip Cookie Dough into the pan. Cover it with a single layer of S'mores Oreo Cookies. Pour the brownie batter on top.
Bake for 30-35 minutes.
Slice the marshmallows in half and place them cut-side down across the top of the brownies. Put the oven on Broil (High) and broil just until the tops are a pretty golden brown. You may need to turn the pan once to brown the whole pan evenly.
COOL COMPLETELY. Lift the foil or parchment from the pan, peel away from the edges, and slice with a good sharp knife. For pretty layered slices you might want to rinse the knife in hot water between cuts.