Welcome to Our website Qacico.Com Quickly browse thousands of our professionally tested recipes for any and every occasion. Please find and share everyday cooking inspiration on Our website food recipes. All recipes was tested recipes to choose from, so you're sure to find the perfect dish.
DELICIOUS RECIPES
How To Make Delicious Food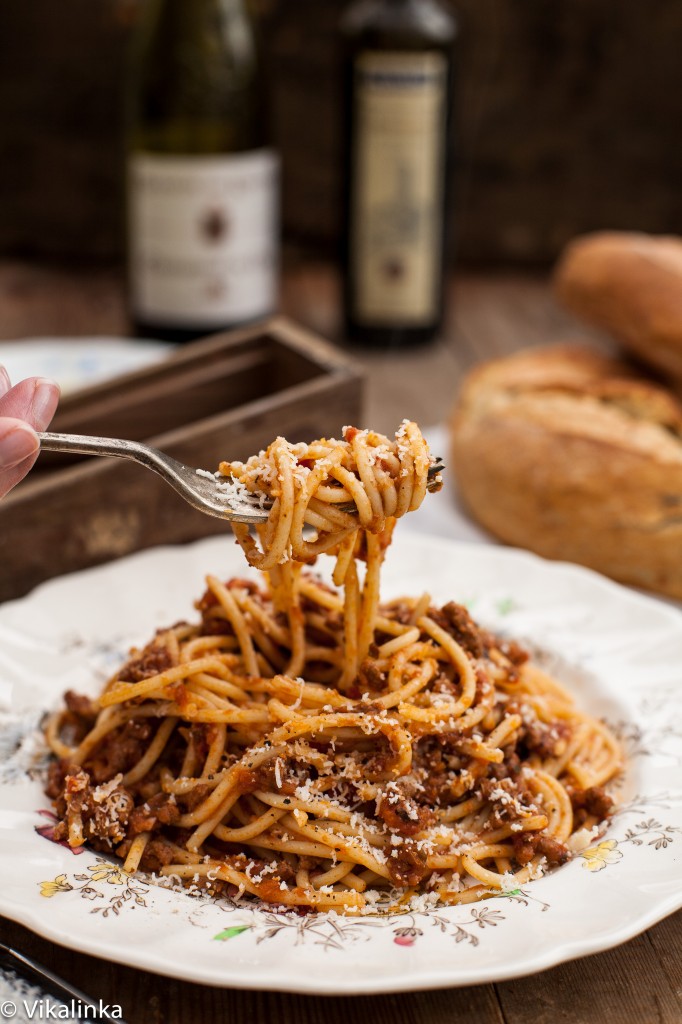 Ingredients
Pancetta or bacon

optional, diced- 50 gr/ 2-3 strips

Olive oil- 2 tbsp.

Onions

diced-1

Carrots

diced-2

Celery stalks

diced-2

Garlic-2-3 cloves

Fresh Basil- a bunch or dried basil- 2 tsp.

Diced Tomatoes

canned- 2 X 400gr/14 oz cans

Dried Oregano- 2 tsp.

Ground Beef

extra lean- 1 lbs.

Salt and pepper to taste

Spaghetti- 1 lbs.
Instructions
In a large and deep frying pan or wide dutch oven fry diced bacon.

To the same pan add diced onions, carrots, celery, minced garlic and chopped basil stalks (they add so much flavour!). If you are using lean bacon or pancetta add a splash of olive oil and cook on low heat for about 5-7 minutes.

Pour in canned tomatoes and ground beef, fill both empty cans with water and add it to the sauce with a pinch of salt and pepper

Sprinkle in some dried oregano and torn basil leaves (reserve a few small ones), bring it to a boil then turn the heat down and let it simmer with a lid ajar for for 2.5-3 hours stirring it once in a while.

When your Bolognese is nearly done boil a large pot of water and cook spaghetti according to package directions. (I usually cook 2 min less than the package recommends, your pasta continues cooking when you combine it with sauce and you really don't want it overcooked!)

Drain your spaghetti and add your pasta to the sauce, stir gently and take off the heat. Top with reserved basil leaves.

Serve with freshly grated Parmesan cheese.