Welcome to Our website Qacico.Com Quickly browse thousands of our professionally tested recipes for any and every occasion. Please find and share everyday cooking inspiration on Our website food recipes. All recipes was tested recipes to choose from, so you're sure to find the perfect dish.
DELICIOUS RECIPES
How To Make Delicious Food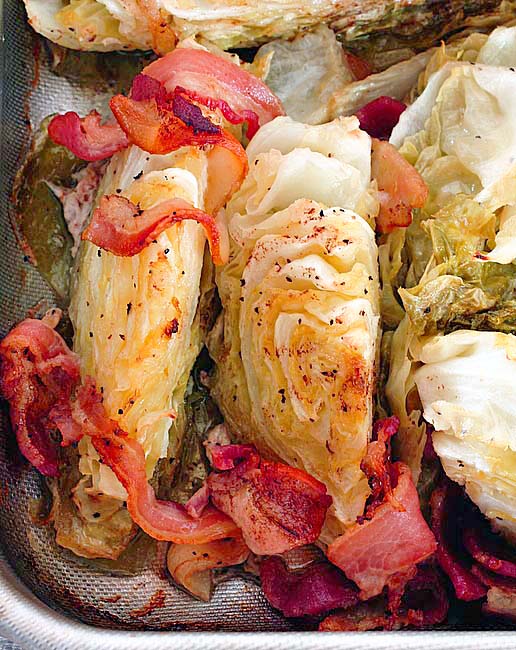 Ingredients
One head green cabbage cleaned

cut into wedges, core removed from wedges

4

slices

uncooked bacon

cut into pieces

Salt and pepper

drizzle of olive oil

1/4

cup

butter

melted and browned
Instructions
Preheat the oven to 450 degrees.

Cut the cabbage head in half. Cut each half again, making four wedges. Cut each of the 4 wedges to make a total of 8 wedges. Cut the core from each wedge on an angle.

Place the wedges in a roasting pan. Salt and pepper the wedges, drizzle with a little bit of olive oil and lay the bacon pieces on the wedges.

Using a small saucepan over low heat, melt 1/4 cup of butter. Cook and stir until the butter turns brown (being careful not to over cook, it will burn quickly). Drizzle over cabbage.

Bake with the pan covered with foil for 30 minutes. Remove the foil, bake another 30 minutes or until cabbage is tender and starting to turn golden brown, serve immediately.