Sausage Egg Bacon Cheese Breakfast Sliders
Welcome to Our website Qacico.Com Quickly browse thousands of our professionally tested recipes for any and every occasion. Please find and share everyday cooking inspiration on Our website food recipes. All recipes was tested recipes to choose from, so you're sure to find the perfect dish.
DELICIOUS RECIPES
How To Make Delicious Food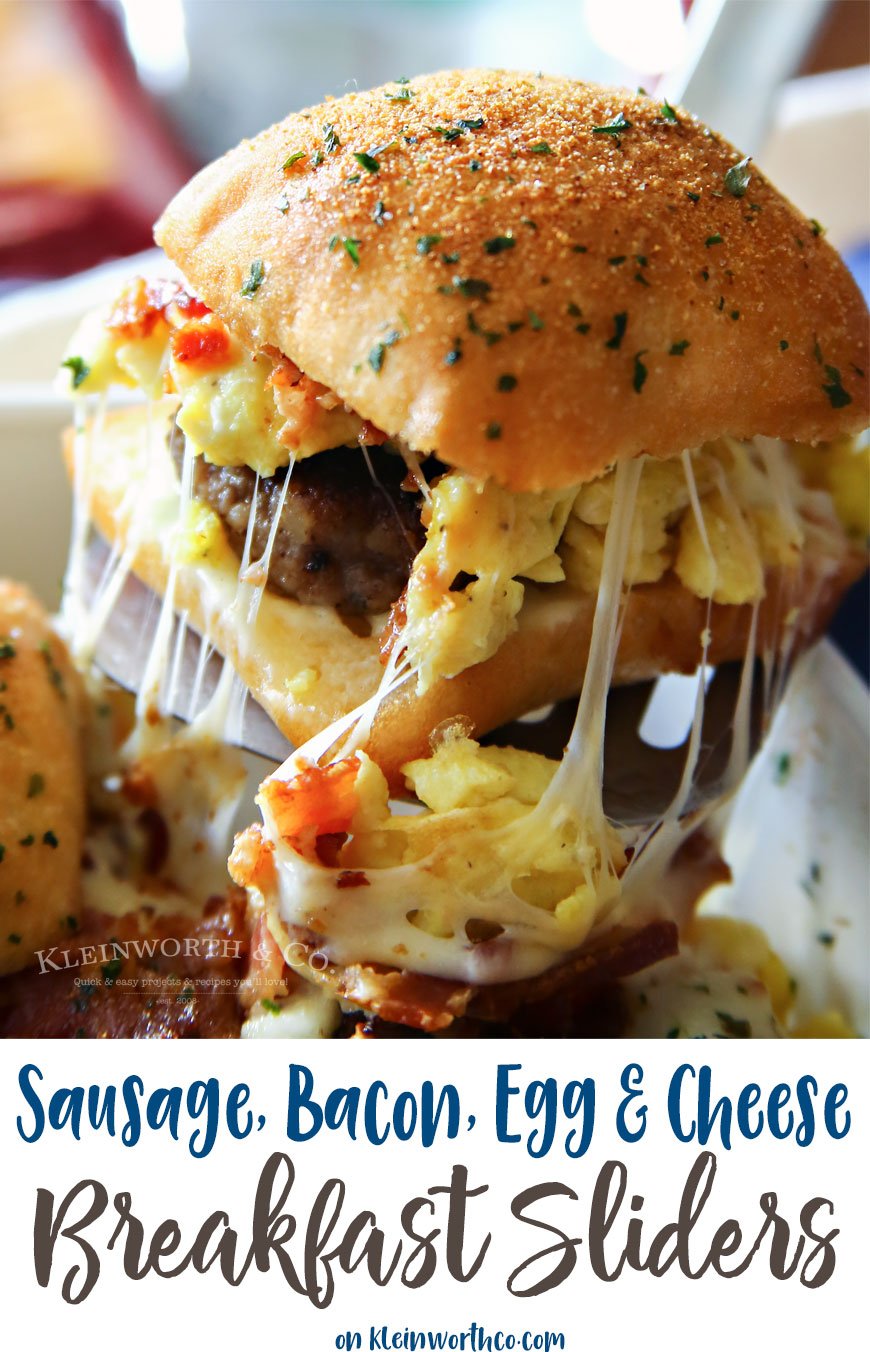 Ingredients
9

rolls

1

package Sargento Provolone Cheese

1

lb

ground sausage

made into patties & cooked through

12

eggs- scrambled

1

package bacon- cooked well & chopped

1

tbsp

butter - melted

Parsley

salt & granulated garlic to taste
Instructions
Preheat oven to 350 degrees

Spray a 10x10 pan or baking dish with cooking spray

Place the bottoms of your rolls in the dish

Add 1/2 a slice of cheese to each roll

Top with cooked sausage patties & then all of the scrambled eggs

Sprinkle with most of the cooked & chopped bacon

Lay remaining cheese over the top & then add any remaining bacon

Place the tops of the rolls on top of the cheese

Brush each roll with melted butter

Sprinkle with salt, granulated garlic & parsley

Bake 25 minutes if not starting from a pre-made, refrigerated state. If you make this ahead of time & the dish is cold, you will want to bake at least 40-50 minutes or until hot & cheese is melted.