Welcome to Our website Qacico.Com Quickly browse thousands of our professionally tested recipes for any and every occasion. Please find and share everyday cooking inspiration on Our website food recipes. All recipes was tested recipes to choose from, so you're sure to find the perfect dish.
DELICIOUS RECIPES
How To Make Delicious Food

Red Velvet Brownie Bites are delicious mini desserts perfect for the holidays. These bite sized brownies are baked in mini muffin tins and topped with cream cheese frosting.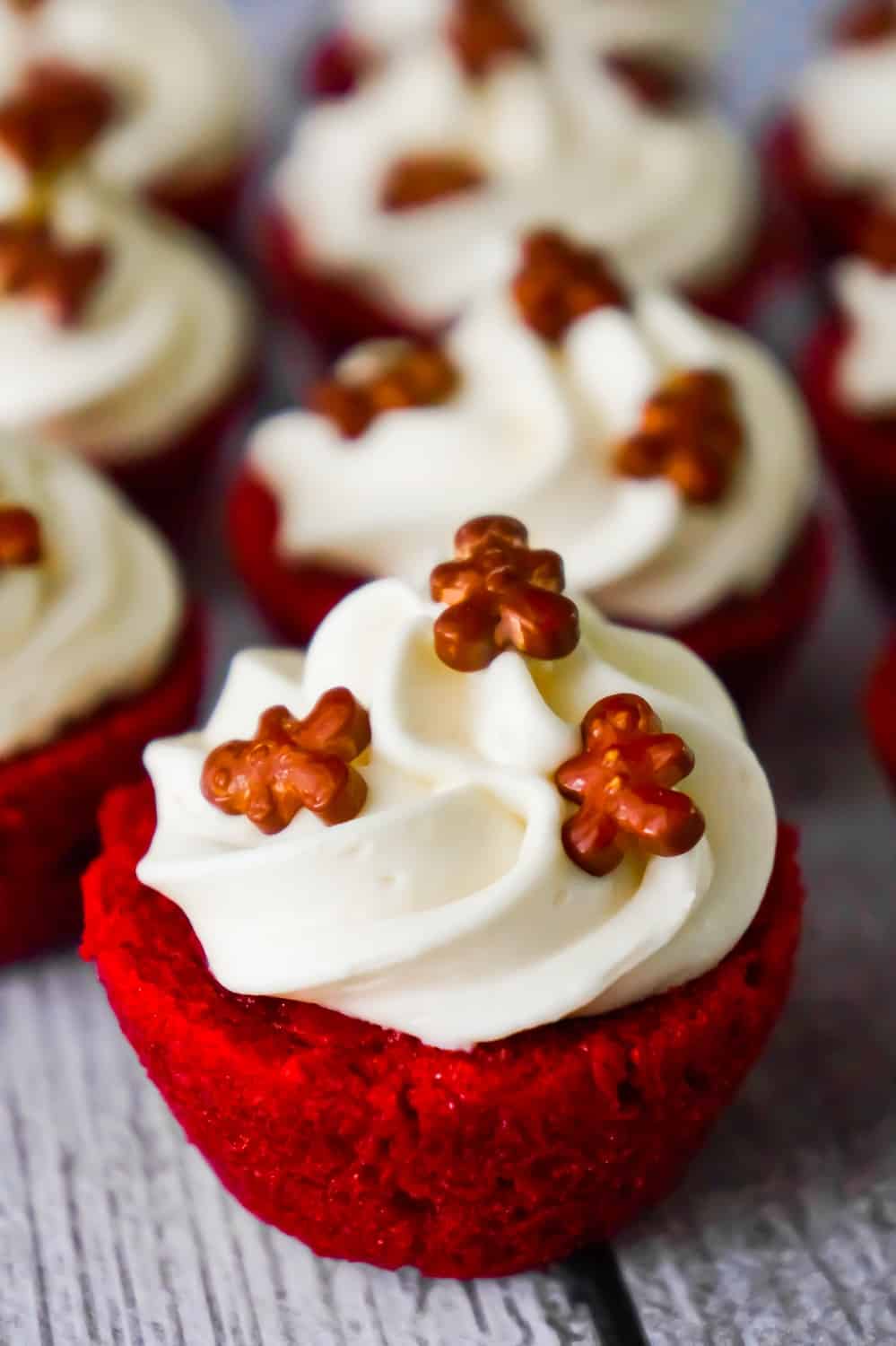 Ingredients
1 cup golden brown sugar, packed
1/2 cup salted butter, melted
2 tsp vanilla extract
1/2 tsp salt
1 egg, large
1 cup all-purpose flour
2 tbsp cocoa powder
12 oz can cream cheese frosting
Instructions
Preheat oven to 350F.
Dump brown sugar, melted butter, vanilla extract, salt, egg and food colouring into a large mixing bowl.
Stir until no lumps remain.
Add the flour and cocoa powder to the bowl.
Stir until all of the ingredients are fully combined.
Spoon the brownie batter into greased mini muffin tins, filling each cup about two thirds of the way.
Place the muffin tins in the oven and bake until a toothpick inserted in the center of a brownie comes up clean. 13-15 minutes.
Remove the brownies from the oven and allow them to cool for a few minutes before removing them from the muffin tins.
Allow the brownies to cool completely before frosting them.
Spoon the cream cheese frosting into a piping bag fitted with a large closed star tip.
Pipe the frosting onto the brownies.
Top the brownies with the gingerbread boy sprinkles.
Serve and enjoy!