PUFF PASTRY CHERRY TURNOVERS
Welcome to Our website Qacico.Com Quickly browse thousands of our professionally tested recipes for any and every occasion. Please find and share everyday cooking inspiration on Our website food recipes. All recipes was tested recipes to choose from, so you're sure to find the perfect dish.
DELICIOUS RECIPES
How To Make Delicious Food

Flaky puff pastry filled with cherry pie filling and topped with a sweet glaze.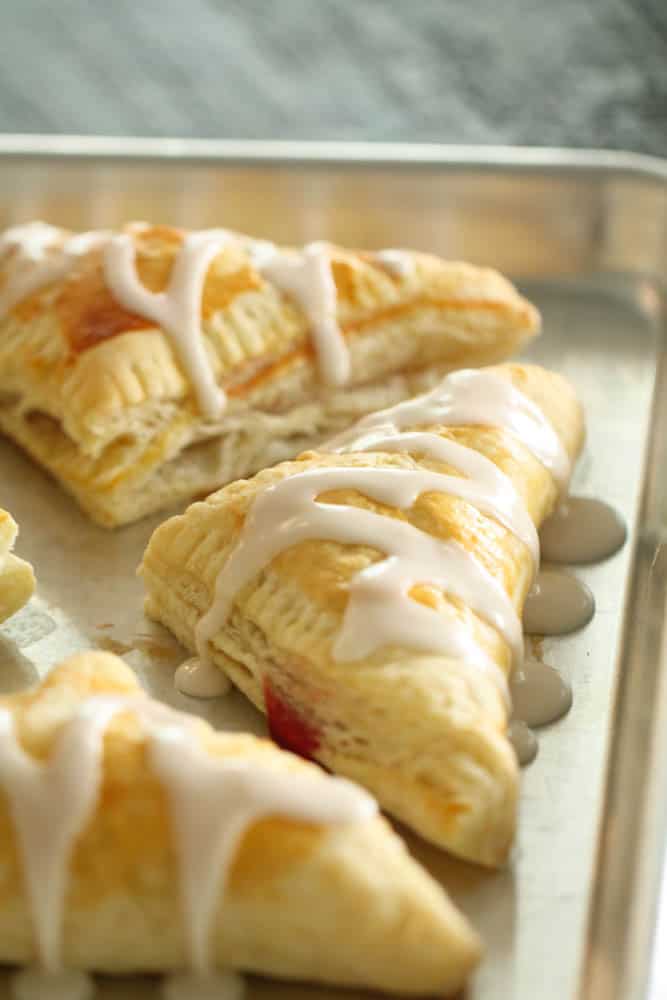 INGREDIENTS
1 (17.3 ounce) box Puff Pastry Frozen Dough, thawed according to package directions
1 (21 ounce) can cherry pie filling
1 large egg
1 ½ cups powdered sugar
2 Tablespoons milk
1 teaspoon vanilla extract
INSTRUCTIONS
Preheat oven to 375 degrees F.
Unwrap puff pastry dough and cut each sheet into 4 squares.
Place 2 Tablespoons of cherry pie filling in the middle of each square.
Brush the edges of each square with egg and fold in half to create a triangle.
Use a fork to press and seal the edges of each turnover together.
Brush extra egg wash on top of turnovers.
Place turnovers on a greased baking sheet and bake for 20-25 minutes, or until golden brown. Let cool.
In a small bowl, whisk together powdered sugar, milk and vanilla to create a glaze.
Drizzle glaze over turnovers and serve.