PUFF PASTRY CHERRY TURNOVERS
Flaky puff pastry filled with cherry pie filling and topped with a sweet glaze.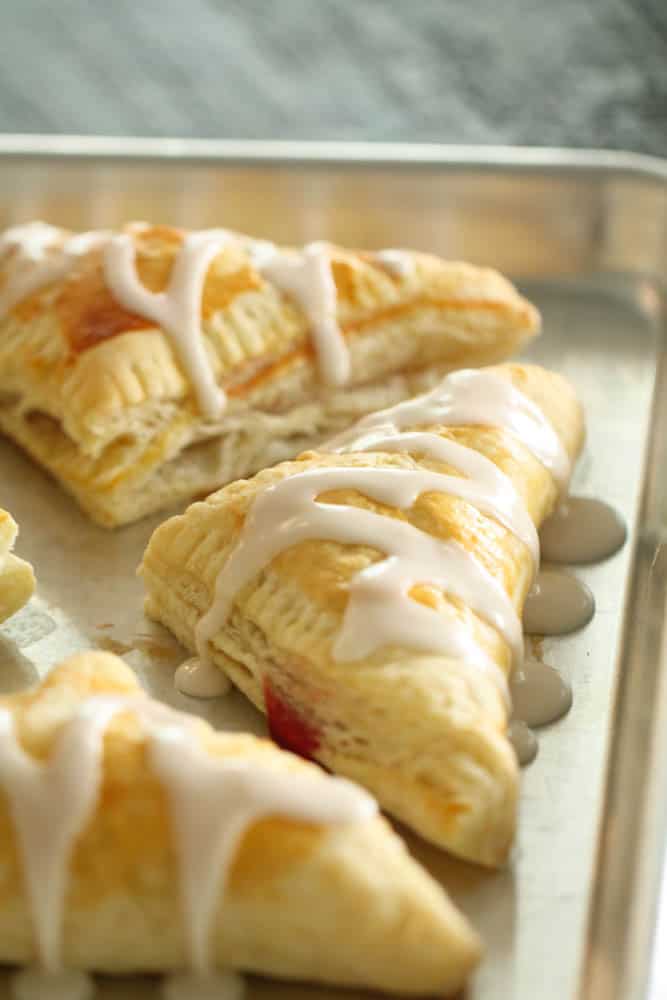 INGREDIENTS
1 (17.3 ounce) box Puff Pastry Frozen Dough, thawed according to package directions
1 (21 ounce) can cherry pie filling
1 large egg
1 ½ cups powdered sugar
2 Tablespoons milk
1 teaspoon vanilla extract
INSTRUCTIONS
Preheat oven to 375 degrees F.
Unwrap puff pastry dough and cut each sheet into 4 squares.
Place 2 Tablespoons of cherry pie filling in the middle of each square.
Brush the edges of each square with egg and fold in half to create a triangle.
Use a fork to press and seal the edges of each turnover together.
Brush extra egg wash on top of turnovers.
Place turnovers on a greased baking sheet and bake for 20-25 minutes, or until golden brown. Let cool.
In a small bowl, whisk together powdered sugar, milk and vanilla to create a glaze.
Drizzle glaze over turnovers and serve.
How To Make Delicious Food