Pizza Burger English Muffins
Welcome to Our website Qacico.Com Quickly browse thousands of our professionally tested recipes for any and every occasion. Please find and share everyday cooking inspiration on Our website food recipes. All recipes was tested recipes to choose from, so you're sure to find the perfect dish.
DELICIOUS RECIPES
How To Make Delicious Food

Pizza Burger English muffins are an easy dinner recipe using ground beef. These mini pizzas loaded with bacon and pepperoni are perfect for a weeknight dinner or even as a party snack.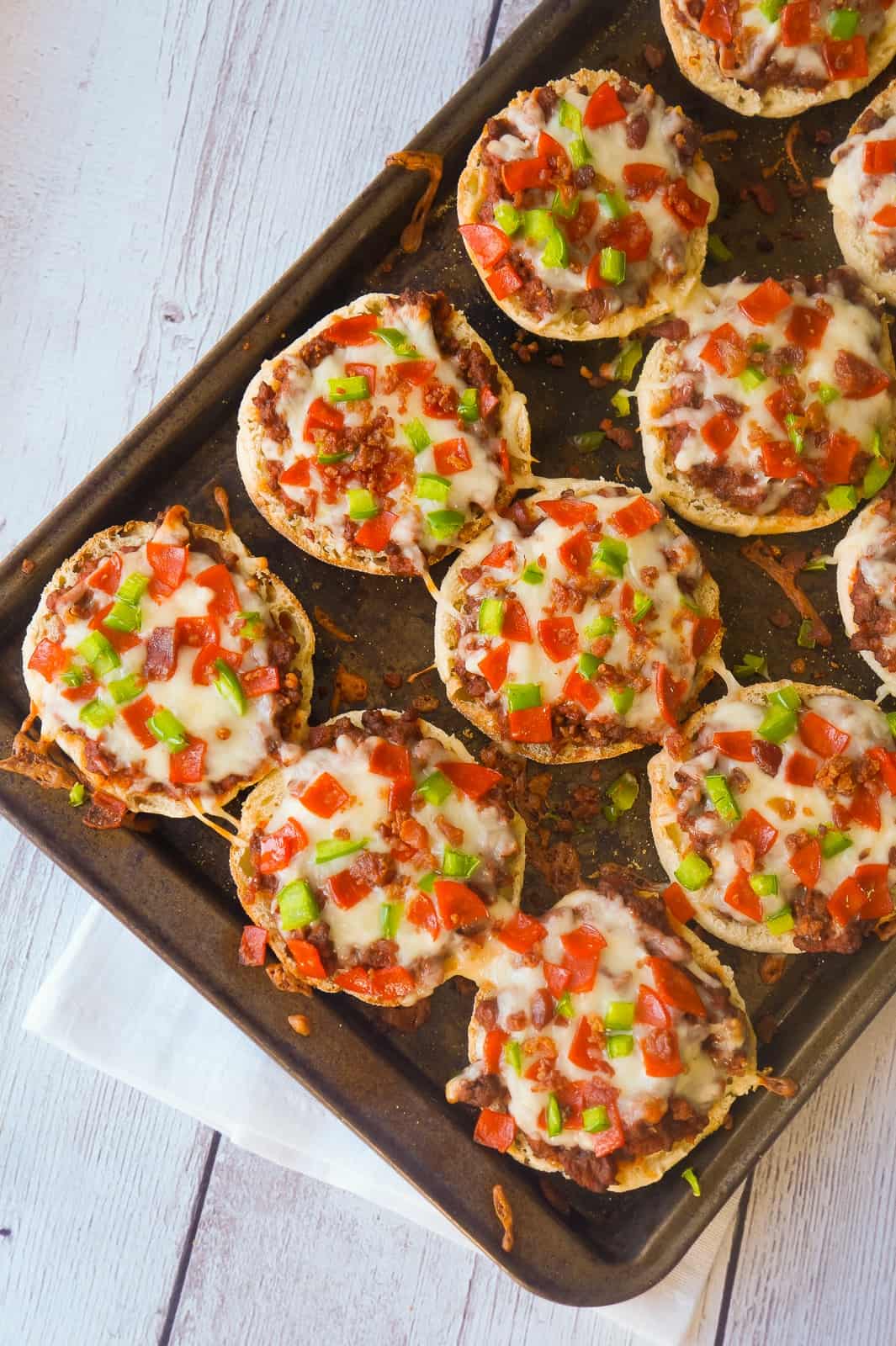 Ingredients
1 lb lean ground beef
1/4 tsp salt
1/4 tsp pepper
1 tbsp dehydrated minced onion
8 oz pizza sauce
6 English muffins
2 cups mozzarella cheese, shredded
1/3 cup pepperoni, diced small
1/4 cup green onions, diced small
1/4 cup real bacon bits
Instructions
Preheat oven to 450F.
In a large frying pan over medium-high heat fry the ground beef with a dab of butter or margarine.
As the ground beef is cooking stir in the salt, pepper and minced onion.
When the ground beef is fully cooked turn the burner off and drain any grease.
Pour the pizza sauce into the pan with the ground beef and stir well.
Slice the English muffins in half and lay out on a baking sheet.
Spoon the ground beef and pizza sauce mixture onto the English muffins and spread out evenly.
Sprinkle the shredded mozzarella cheese over the ground beef.
Sprinkle the diced pepperoni, diced green pepper and bacon bits on top of the cheese.
Place the baking sheet in the oven and cook until cheese is just starting to brown. 8-10 minutes.
Serve and enjoy!