Kid Friendly Breakfast Sushi Recipe
Welcome to Our website Qacico.Com Quickly browse thousands of our professionally tested recipes for any and every occasion. Please find and share everyday cooking inspiration on Our website food recipes. All recipes was tested recipes to choose from, so you're sure to find the perfect dish.
DELICIOUS RECIPES
How To Make Delicious Food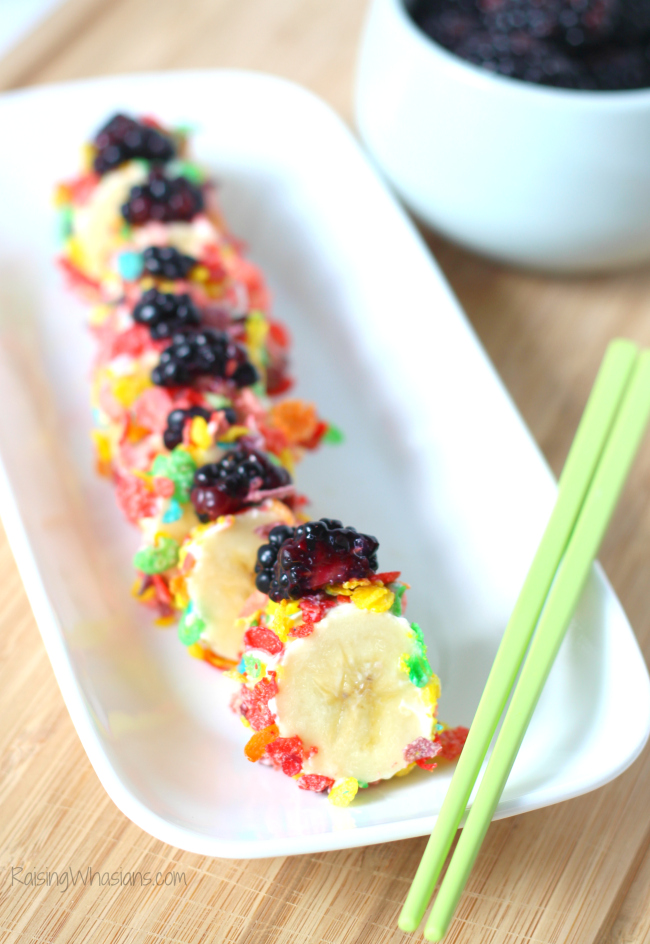 Ingredients
Banana
Greek Yogurt
Fruity Pebbles Cereal
Blackberries
Instructions
Begin by peeling the banana.
Using a butter knife, spread a layer of Greek yogurt on the outside surface of the banana.
Place your Fruity Pebbles in a shallow dish. Roll your banana in the Fruity Pebbles, until fully coated.
Place banana on a plate. Slice into "sushi" sized pieces. Arrange and top with blackberries.