Welcome to Our website Qacico.Com Quickly browse thousands of our professionally tested recipes for any and every occasion. Please find and share everyday cooking inspiration on Our website food recipes. All recipes was tested recipes to choose from, so you're sure to find the perfect dish.
DELICIOUS RECIPES
How To Make Delicious Food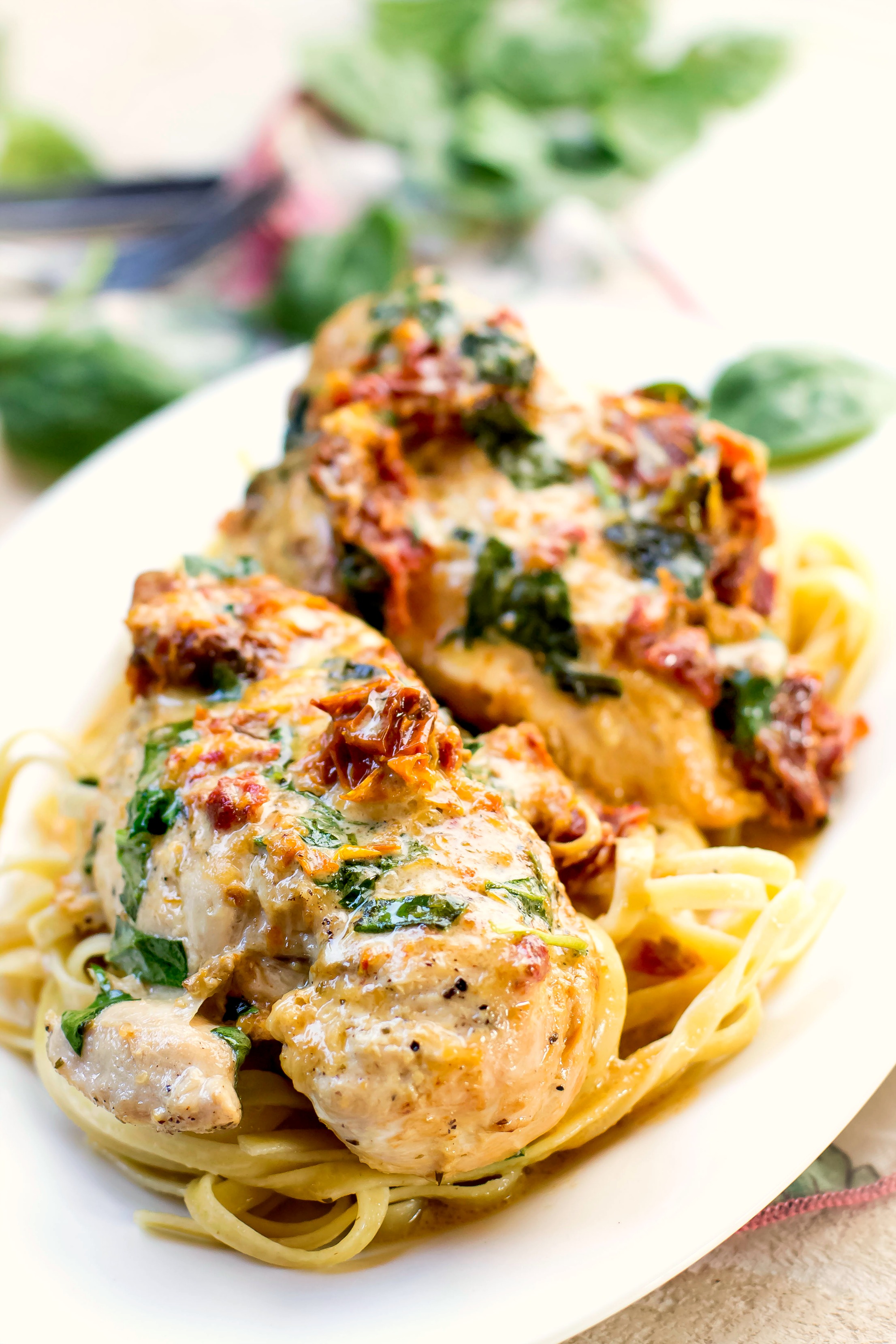 Ingredients
1

Tablespoon

butter

4

boneless,skinless

chicken breasts

1/2

cup

sun dried tomato strips, cut into thin strips

1/4

cup

Parmesan Cheese, grated

1

Teaspoon

Italian Seasoning

1

cup

fresh spinach, chopped
Homemade Alfredo Sauce
1

stick

butter

2

cups

Parmesan Cheese, grated

1

cup

heavy cream
Instructions
Place a 12 inch skillet over medium heat. Add the butter to the skillet and let it melt. Add the chicken breasts. Cook each side about 3 - 5 minutes until browned, turning only once during cooking time.

Place the breasts in a 4 quart crock pot.

In a medium bowl mix the Alfredo Sauce,

sun dried

tomatoes Parmesan Cheese and Italian seasoning until thoroughly combined. Pour the mixture over the chicken breasts in the crock pot. Cover and cook on low heat 4 hours or until chicken is no longer pink in the middle. Stir in the fresh spinach and cook another five more minutes. Remove from the crock pot and serve with pasta.
For the Homemade Alfredo Sauce:
Melt the butter in a medium size saucepan. Add the cream and simmer about 5 minutes until it begins to thicken. Add the Parmesan Cheese , stir until it's melted, remove from the heat.
Recipes by bunnyswarmoven.net