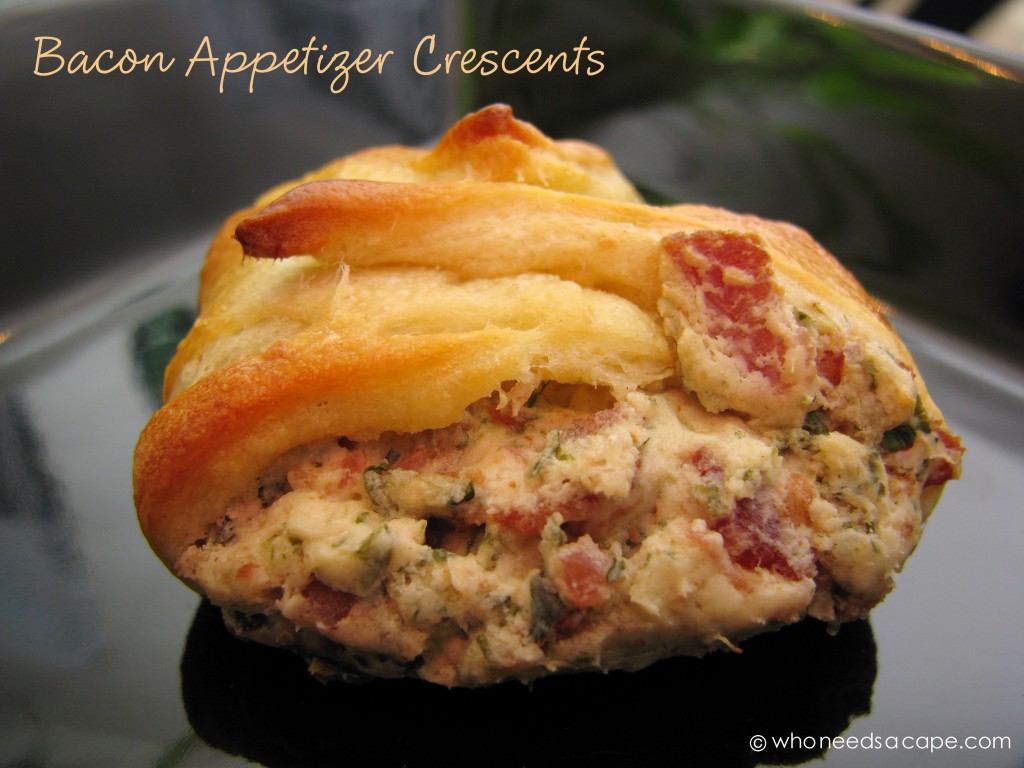 Ingredients
8 oz. package of cream cheese, softened
8 bacon slices, crisply cooked and crumbled
1/3 c. grated parmesan cheese
1/4 c. finely chopped onion (I used green onion)
2 tbsp. chopped parsley
1 tbsp. milk
2 8-oz. cans refrigerated quick crescent dinner rolls
1 egg, beaten
1 tsp. cold water
Instructions
Preheat oven to 375ºF.
Beat cream cheese, bacon, parmesan cheese, onion, parsley and milk in small mixing bowl at medium speed with electric mixer until well blended.
Separate dough into 8 rectangles; firmly press perforations together to seal. Spread each rectangle with 2 rounded measuring tablespoonfuls cream cheese mixture.
Cut each rectangle in half diagonally. Fold points over cream cheese mixture (I folded mine to look like envelope flaps, leaving the flat side open.)
Place on greased cookie sheet; brush with combined egg and water. Sprinkle with poppy seeds, if desired.
Bake 12–15 minutes or until golden brown.
Serve immediately.
How To Make Delicious Food