Welcome to Our website Qacico.Com Quickly browse thousands of our professionally tested recipes for any and every occasion. Please find and share everyday cooking inspiration on Our website food recipes. All recipes was tested recipes to choose from, so you're sure to find the perfect dish.
DELICIOUS RECIPES
How To Make Delicious Food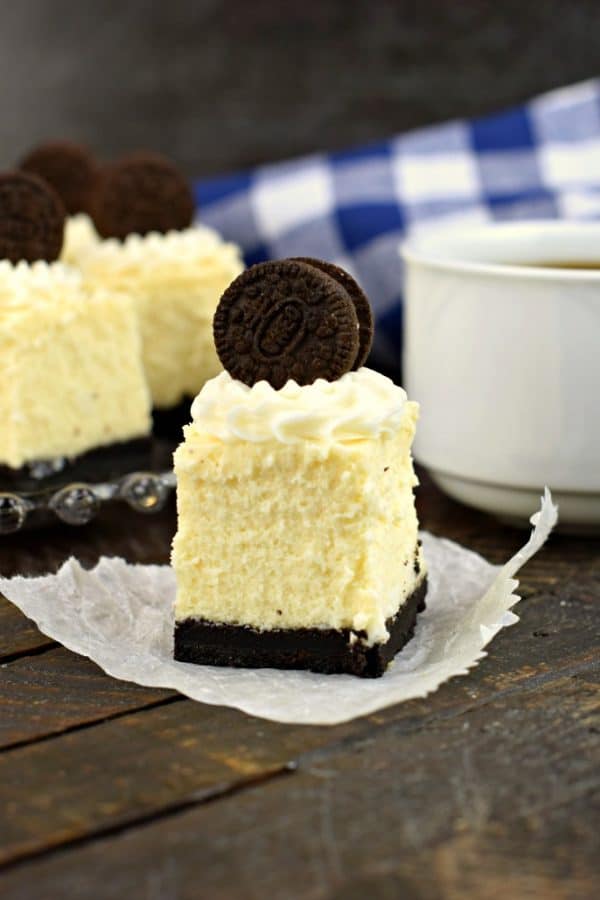 Ingredients
FOR THE CRUST:
13 Oreo sandwich cookies
1/4 cup butter
FOR THE CHEESECAKE:
1/3 cup heavy cream
1/2 cup white chocolate morsels
2 pkg (8oz each) cream cheese, softened
1/2 cup granulated sugar
1 1/2 tsp cornstarch
1/2 cup sour cream
1 tsp vanilla extract
2 eggs
FOR THE GARNISH:
1/4 cup butter, softened
2 cup powdered sugar
3/4 cup marshmallow cream (Fluff)
2 Tbsp heavy cream
60 mini Oreo cookies
Instructions
For the crust, process cookies until crumbs. Melt butter and mix with cookie crumbs until completely combined. Press into bottom of 8inch square baking dish that is lined with foil. Really press those crumbs evenly, may take a minute or two, don't worry, there are enough!
Bake crust in a 350 degree oven for about 8 minutes. Remove and cool slightly while preparing cheesecake filling.
For filling, in a double boiler, heat heavy cream on low until warm. Add in chocolate chips and stir continuously until chips are melted. Set aside.
In mixer, beat cream cheese with sugar and cornstarch until fluffy. Beat in the sour cream, vanilla and eggs. Slowly beat in the chocolate mixture. Pour into prepared crust. Bake in a 300 degree oven for about 35 minutes. Turn oven off, and let cheesecake remain in oven an additional 20 minutes.
Remove and cool. Refrigerate for at least 3 hours. Cut into small bites before garnishing.
For the garnish, beat butter with powdered sugar, marshmallow cream, and heavy cream on high for about 3-4 minutes until fluffy. Put in a pastry bag and using a star tip (or french tip) pipe a small swirl on each bite. Top with one mini Oreo. Enjoy!
Notes
**freeze leftover frosting for later use!